De allerbeste oefeningen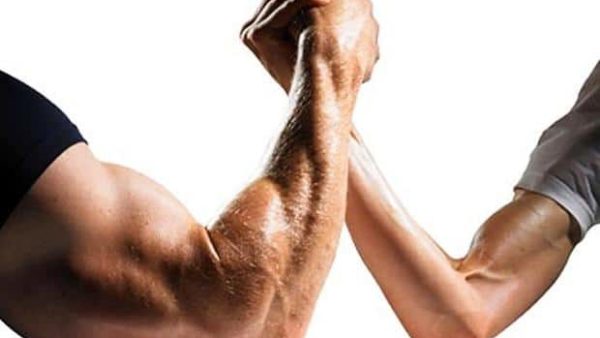 Yeahh buddy, daar gaan we dan!
Het is belangrijk om meerdere spieren tegelijkertijd in werking te zetten. 2 spieren vragen altijd meer energie dan 1 dat leid tot extra verbranding.
Dit noem je compound oefeningen, voorbeeld: Bij het maken van een push-up zijn je borst en je triceps samen actief er zijn dus meer spieren in beweging, waardoor de verbranding hoger ligt. Door meerdere compound oefeningen in je training toe te passen word je super sterk en gaat je verbranding omhoog. Het doen van buikspier of enkel arm oefeningen hebben dus minder effect. Plaatselijk vet verbranden kan helaas niet, zie hieronder een gratis schema.
Gratis schema Train Fullbody: Werk deze serie aan oefeningen af  en reken maar dat je hier onwijs sterk en fit van wordt. Geen rust tussen de oefeningen  A 1,2 en 3 na de gehele serie neem je 1 minuut rust. Herhaal dit 3 a 4 keer.
A1 squat
A2 Barbell bench press
A3 Lat pulldown
B1 Deadlifts
B2 Dumbell press
C1 Seated rows
C2 Shoulder press
Daag jezelf uit!! Zoek de uitdaging door een zwaar gewicht te pakken waarmee je 5 a 15 herhalingen maximaal mee kunt doen. Give it a go and work hard.
Plan een gratis intake of stuur HIER een mail voor extra informatie.
Volg ons op facebook